NASHVILLE – Bradford Real Estate LLC, a leading real estate brokerage in Nashville, today announced the expansion of their team with the hiring of Joe Rice, who joins Bradford as its Career Consultant.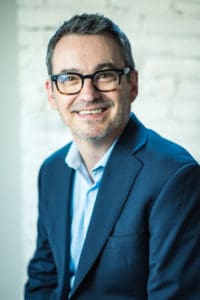 In this role, Rice will focus on networking with real estate professionals in Middle Tennessee as a career resource and increase Bradford's visibility in the market as the premiere brokerage dedicated to building entrepreneurs and providing them with the tools needed to customize their own business and be successful.
Rice, a licensed REALTOR®, brings over 20 years of relationship management, strategic planning, and real estate sales experience to Bradford.
"We're thrilled to have Joe join the growth and success seen at Bradford," said Founder & CEO Kyle Felts. "Joe brings an excellent track record of success to this position and shares an enthusiasm towards furthering the skills and goals of area REALTORS®."
In addition, Rice has a background in marketing and advertising for large clients such as YAMAHA, NBC Sports, Forbes Magazine, Illinois Power Company, the National Golf Course Owners Association and multiple medical device manufacturers and higher education institutions. He graduated from the University of Georgia with a bachelor's degree in mass communications.
"Bradford Real Estate is a great company that is truly focused on building strong professionals," Rice said of Bradford and his new position. "Not only do I get to help nurture and grow that vision, but the role is an opportunity for me to combine my passion for marketing, consulting, and real estate all in one place."
For media requests or more information about Joe Rice, please contact Alex Wassel at [email protected].
About Bradford Real Estate LLC
Bradford Real Estate LLC was founded in 2008 by Nashville local Kyle Felts. Since inception, the company has grown to serve over 3,000 families in Tennessee and report a sales volume of $1 Billion in that time. Bradford prides itself in its culture of support and encouragement to the community and its talented family of agent entrepreneurs. For more information call 615-279-5310 or email [email protected].