Nashville has many places ideal for working outside of your home or office for students, entrepreneurs, and businesses alike. Nashville is home to many local coffee shops and cafes, as well as large spaces for getting work done away from home or the office.
Centennial Park
For an outdoor workspace, Centennial Park is peaceful for doing work all day. Park-goers enjoy the Athenian replica and the beautiful space the park provides.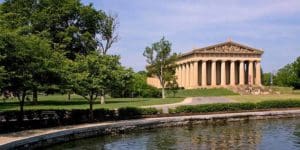 Frothy Monkey
Frothy Monkey is unlike a small neighborly coffee shop. The building is large, and provides a space where someone can do work for several hours and not be disturbed by a crowded space. Frothy Monkey is open later than most coffee shops and offers breakfast, lunch, and dinner menu items, which is perfect for people working past typical work hours.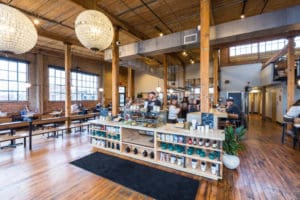 Nashville Public Library
The Nashville Public Library is guaranteed to be a place quiet enough to get some work done. The library is a beautiful space that offers free educational classes, art yoga, and culture and history of Nashville. The second floor features the Civil Rights room that showcases the history of civil rights in Nashville. This building boasts beautiful architecture, and the building is completely handicap assessible.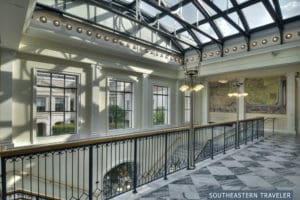 Pinewood Social
Pinewood Social provides a restaurant, bar, and work space all in one. They are known for their craft cocktails, but have many options on their food and drink menu. This is a casual place to do work and maybe to invite your friends or colleagues to a night of bowling after.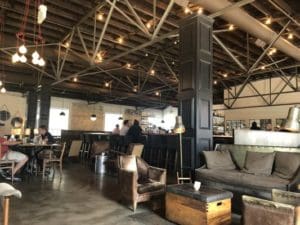 Source:
https://nashville.eater.com/maps/best-nashville-cafes-wifi
https://workfrom.co/nashville