Bradford Real Estate Adds Lori Kennedy as Franklin Principal Broker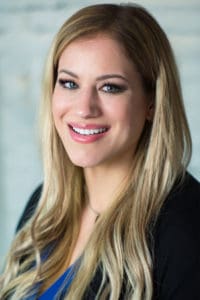 NASHVILLE – Bradford Real Estate LLC, a leading real estate brokerage in Nashville, today announced the newest member of their team, Lori Kennedy, who joins Bradford as the Principal Broker for their new office located at 200 9th Ave. in downtown Franklin. 
In this role, Kennedy will focus on building a network of real estate professionals in the Franklin area. She will serve as a career guide and source of support and insight for Bradford's real estate professionals. She will work to build upon the foundation Bradford Real Estate has set forth as a premiere firm as they continue to expand.  
Kennedy brings 16 years of real estate and management experience to Bradford. Most recently, she worked as a Listing Specialist for one of the top teams in Arizona and, since 2018, has ranked in the top 1% of REALTORS® as an individual by sales volume.
"We're thrilled to have Lori oversee the new Franklin office," said Founder & CEO Kyle Felts. "As we continue to expand in Middle Tennessee, I am encouraged with the talent that continues to embrace the vision we have for Bradford and choose to be a part of our mission. I'm excited to watch Lori help make Bradford Franklin her own community of agents turned entrepreneurs."
After starting her real estate career in 2006 working for PepsiCo in corporate real estate, she transitioned to the residential market in 2008.
Over the course of her career, Kennedy has held real estate licenses in four states: Illinois, Arizona, California and Tennessee; acquiring multiple accreditations along the way. She is a Certified Negotiation Expert (CNE), Short Sale and Foreclosure Resource (SFR), as well as a Certified Residential Specialist (CRS). 
"Bradford's vision, potential and growth is what drew me to take on the role of Principal Broker" Kennedy said. "I am most looking forward to guiding our real estate professionals towards a deeper passion for their work."
Kennedy moved to Nashville in July 2019 and has a daughter that graduated from Centennial High School in Franklin who now attends Western Kentucky University.
For media requests or more information about Lori Kennedy or the Bradford's Franklin office, please contact Alex Wassel at [email protected]. 
About Bradford Real Estate LLC – Bradford Real Estate LLC was founded in 2008 by Nashville local Kyle Felts. Since inception, the company has grown to serve over 3,000 families in Tennessee and report a sales volume of $1 Billion in that time. Bradford prides itself in its culture of support and encouragement to the community and its talented family of agent entrepreneurs. For more information call 615-279-5310 or email [email protected].