Now more than ever Americans are spending more time at home as we transition into this new "normal." Whether you've become a homebody for work, online learning, or even a date night in, it's important to create a space you feel comfortable in. Here's some of the upcoming trends in 2021 for interior design in the home.
An Organic, Relaxed Vibe. From woven furniture to textured textiles that drape across furniture. Texture will add interest throughout the space without  taking interest away from the main focal points. Neutral colors will create a relaxed, calm space and allow texture to be the focal point.
The Return of Natural Wood. After white cabinetry has the go-to for awhile, natural wood is coming back into kitchens. Trendier wood species used in innovative ways such as open shelves or rustic beams are in for 2021.
Outdoor Living. As we spend more and more time at home, outdoor spaces have become increasingly important in homes. Contractors are seeing more and more patio and deck additions as we gear up for spring.
Storage Solutions. Unique storage solutions are becoming more popular in the coming year. Whether you need extra storage for work or homeschooling materials, new innovative storage solutions are increasingly popular in the design of homes.
Multifunctional Spaces. One of the biggest trend of 2021 is using spaces for multiple uses. Whether you created a workout room within your laundry room, or a movie and game room, as Americans spend more time at home they need more space for all the activities.
Private Spaces. Surprisingly enough, open concepts are trending downwards and more are looking for their private spaces within their home. While open concept will probably never disappear as the favorite floorplan, working/schooling from home has created the need for privacy within the home.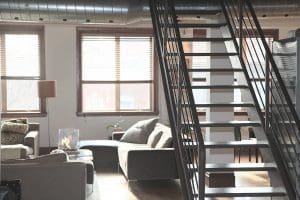 Source: A Look Ahead: What Are The Interior Design Trends For 2021? – CandysDirt.com